Wide variety of dining rooms will let you eat romantic dinner in an extraordinary environment of fireplace facility, carry on a business meeting in secluded offices, organize a huge family party or a conference in a ball-room. What is more, you can also just sit down to a glass of wine in the premises of bar or cafe.
The atmosphere of dining rooms as well as the chef's and personnel efforts will make your stay be a feast both for your body and soul.
The restaurant is open everyday from 1 p.m. until 10 p.m.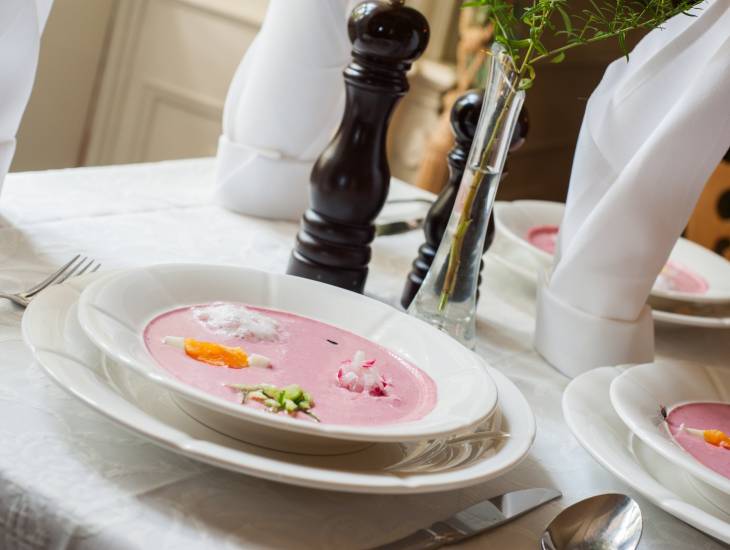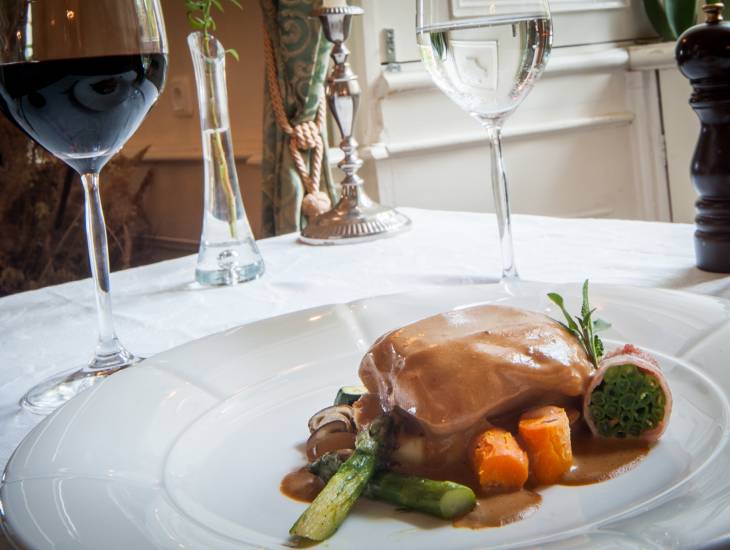 Diligently selected components of our menu offer the best dishes of Polish and French cuisine. Our specialities are as follows: French-style duck served by the chef himself, pâtés baked in The Palace and smoked trout.
What is more, everyday you can taste freshly baked cakes and other delicacies.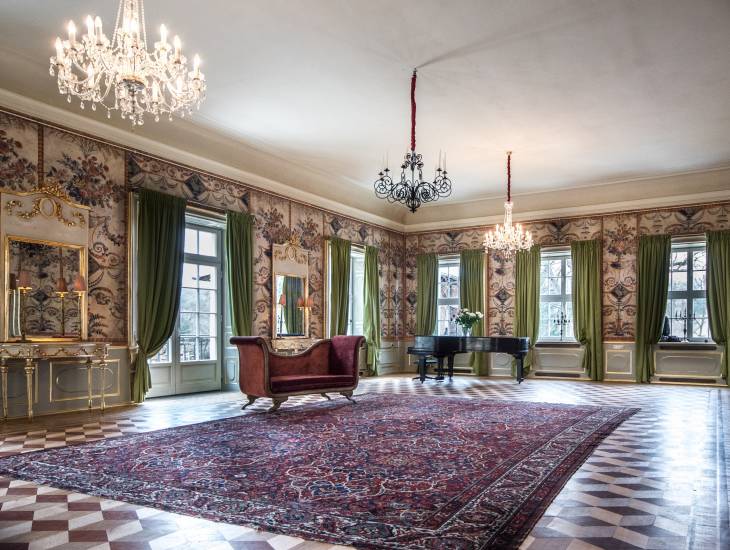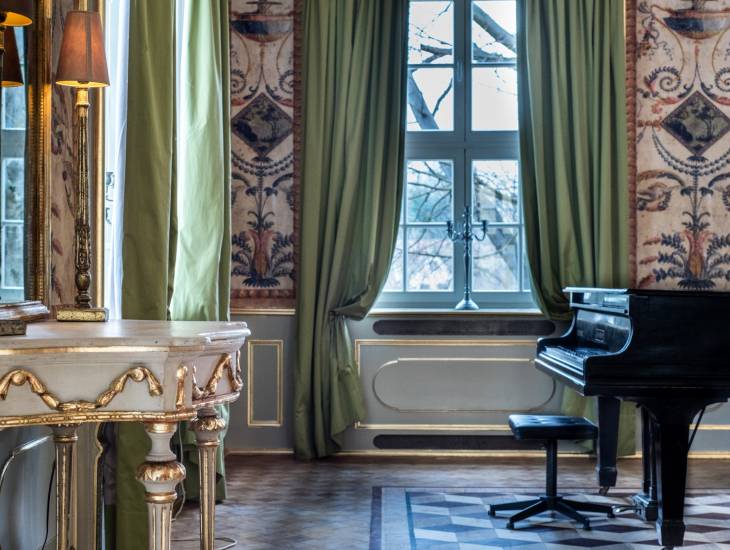 Meticulously renovated and spacious Ball-room is a great place for organizing trainings, conferences, concerts, culture events, balls and banquets.
Additionally, there are 2 offices (Chinese and Blue) at your disposal which are a perfect choice for organizing intimate meetings.
We will be happy to organize a business meeting, family party, conference or training for you.
We are open to suggestions and our team will be happy to help you choose the menu.
Contact: hotel@palacstaniszow.pl
In cosy rooms of bar and cafe you will find yourself relaxed while taking a sip of afternoon coffee and a bite of delicious cake.
What is more, perfectly equipped wine cellars and a bar will satisfy even the most fastidious wine, liquor and cigar gourmets.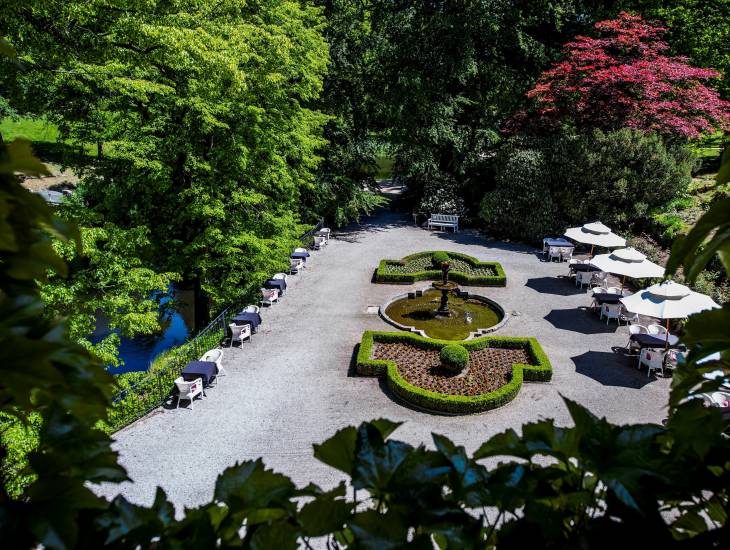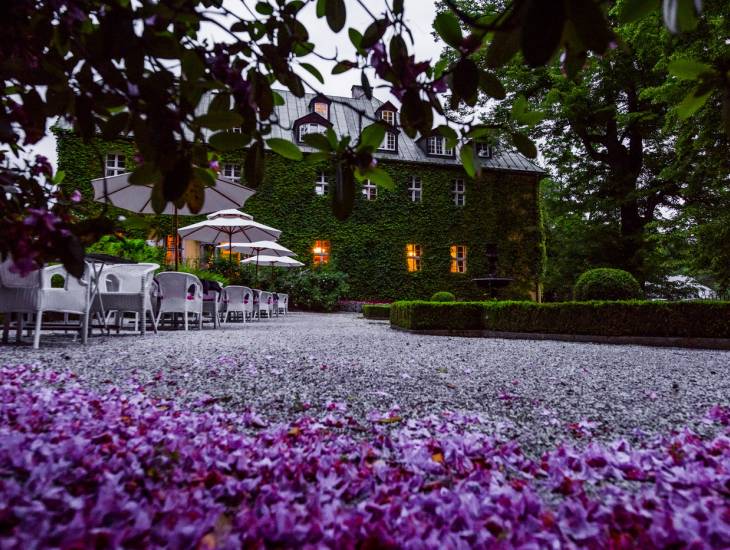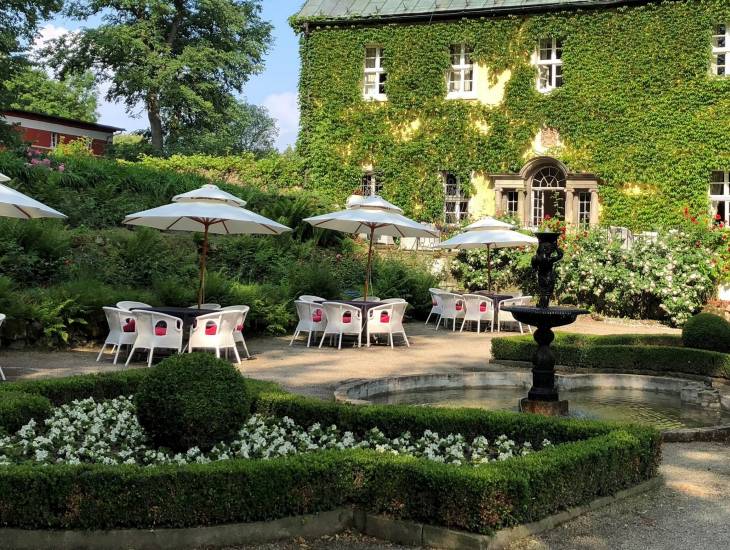 Highly insolate Terraces of The Staniszów Palace are surrounded by rich vegetation, and together with bird song and the sound of rushing water create a mind soothing marina.
There are also admirable and unforgettable views on alleys running deep down the English landscape park, bright lawns, ponds, miscellaneous trees and shrubs.